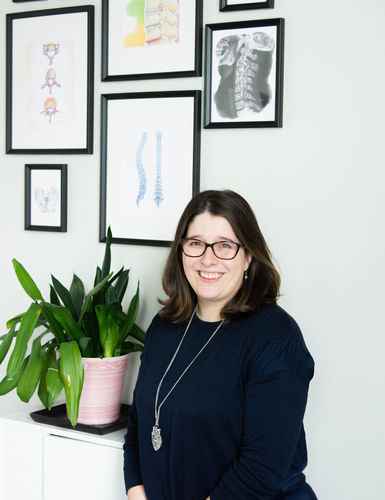 SERVICES: Chiropractic Care/Contemporary Medical Acupuncture/Orthotics/Concussion Management/Exercise Rehabilitation/Pregnancy Care: Webster Certified
Dr. Sophia da Silva completed her Honours Bachelor of Science Degree in Kinesiology from McMaster University in 2010, followed by her Doctor of Chiropractic degree from the Canadian Memorial Chiropractic College in 2014. After graduating from CMCC, she completed the CMCC Graduate Clinical Sciences Residency program and became a Fellow of the College of Chiropractic Clinical Sciences (Canada) in 2017.
During her post-graduate training Dr. da Silva engaged in interdisciplinary care in hospital placements at St. Michael's, Mount Sinai and Hamilton General Hospital with Orthopaedic Surgeons, Rheumatologists and Neurologists. In addition, Dr. da Silva has engaged in research projects with World Spine Care with an interest in the global burden of disease and disability caused by musculoskeletal conditions. Dr. da Silva is the Educational Coordinator of the Clinical Diagnosis Simulation Lab at CMCC.
Dr. da Silva is an Exercise is Medicine Practitioner. She is certified in Contemporary Medical Acupuncture, SHIFT Concussion Management Program, Active Release Technique and Webster Technique.
Dr. da Silva is a Certified Emergency First Responder and serves as Team Chiropractor for the Balmy Beach Rugby Club. She provides acute side-line care and in-clinic therapeutic rehabilitation for appropriate return to play following injury.
Availability: Tuesdays and By Appointment on Other Days